upcoming:
- at the start of the end of history, dec 13 - jan 17, 2013/14,
artwalk, hartford public library, hartford, ct.
- new britain museum of american art, april 2014

---

in the next world's fair, 2013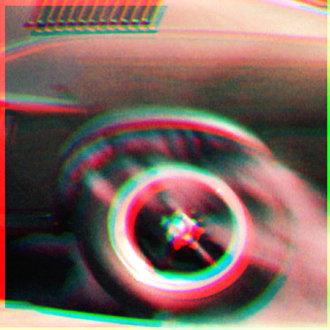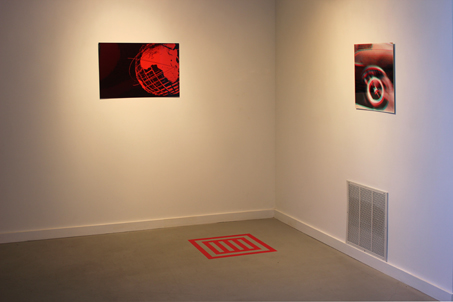 time starts now, digital print on aluminum, 2013. installation view.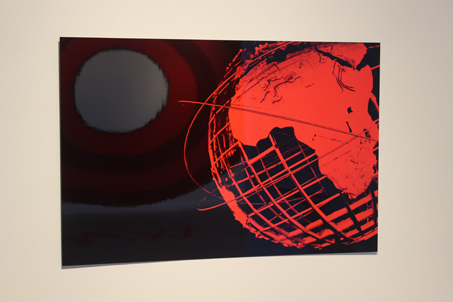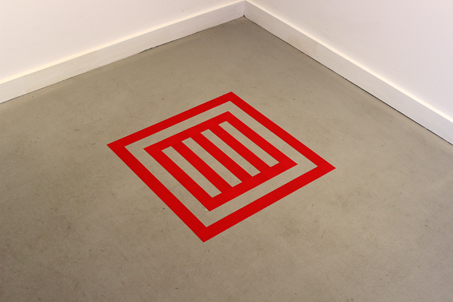 ever since the world began, digital print on aluminum, time out of mind, gaffers tape on floor, all works 2013.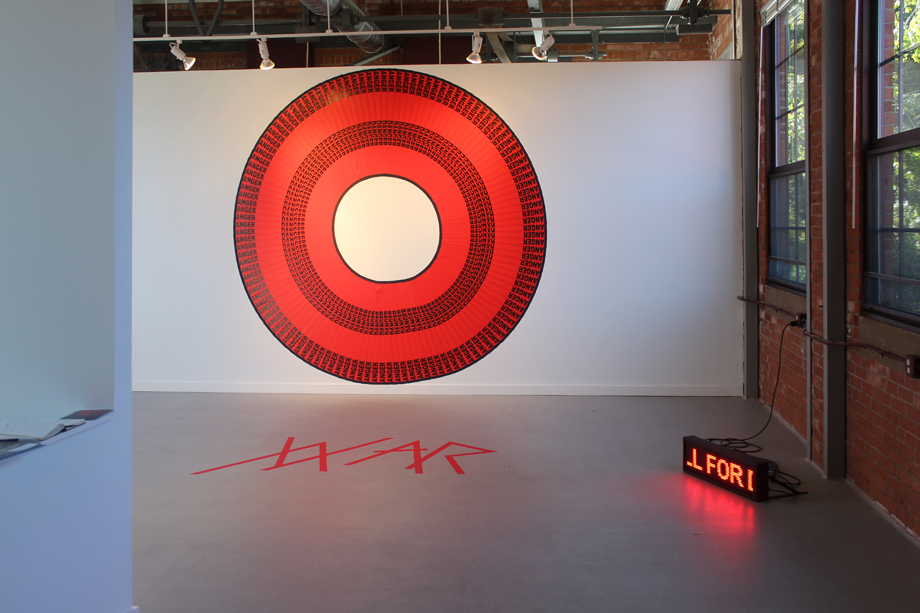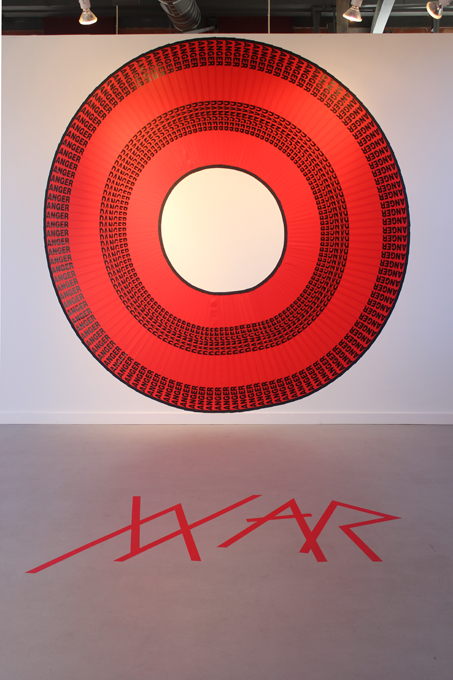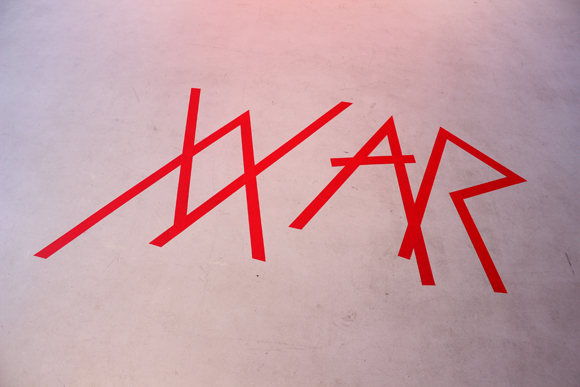 world go round, plastic barrier tape and gaffers tape, 2007-13; when i get to the bottom i go back to the top of the slide, gaffers tape on floor, 2013.


canel my subscription to the resurection, digital LED scrolling sign, 2013.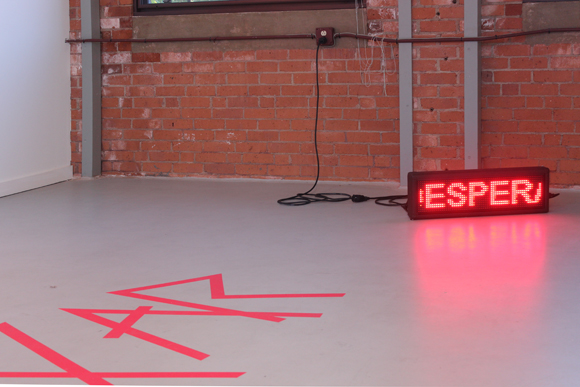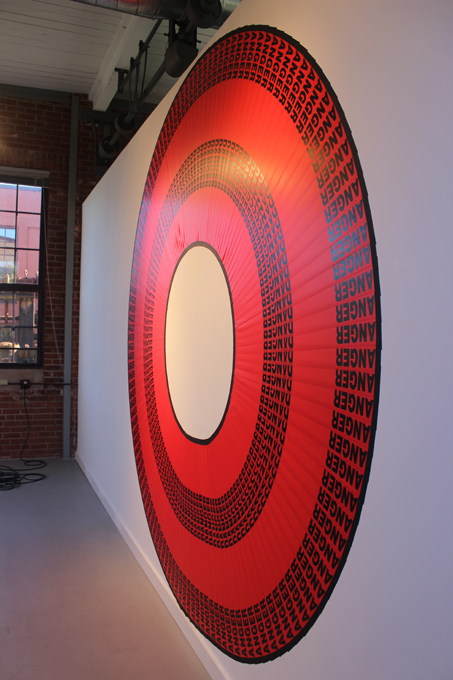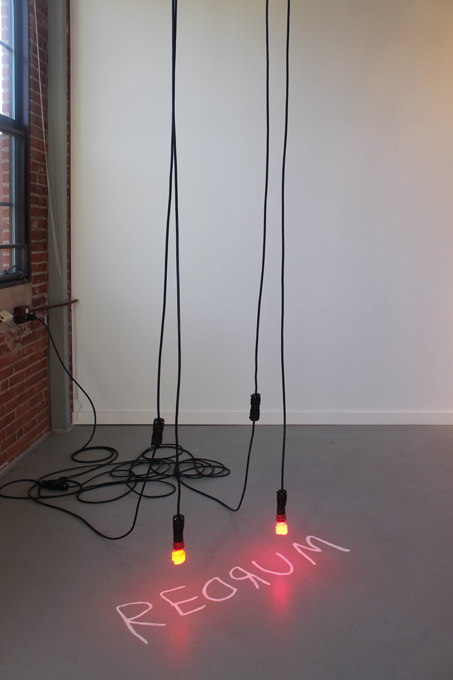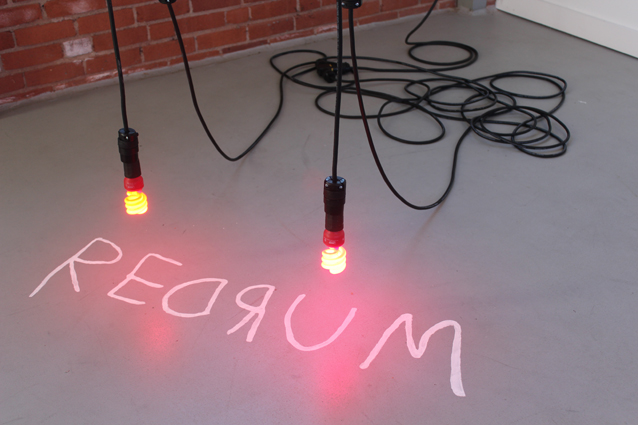 just a reflection of every one of you, liquid chalk, compact fluorescent lights, rubber coated electrical cords, 2013.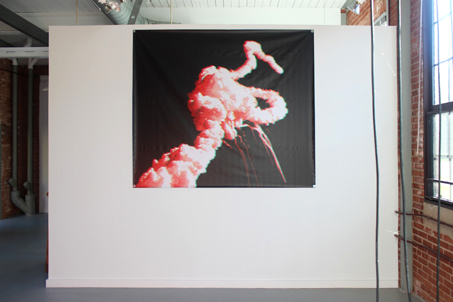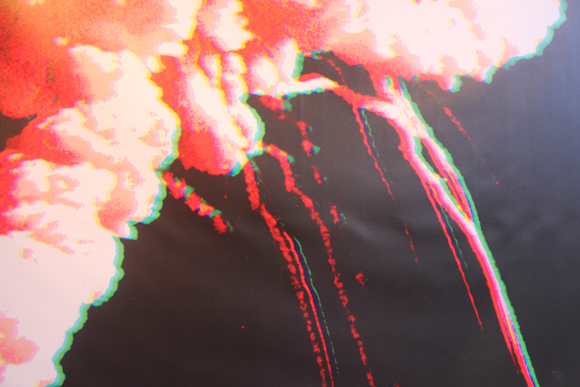 man in the 5th dimension, digitally printed vinyl banner, 2013.
solo exhibition at the orison gallery, essex, ct.
---
road to nowhere, 2013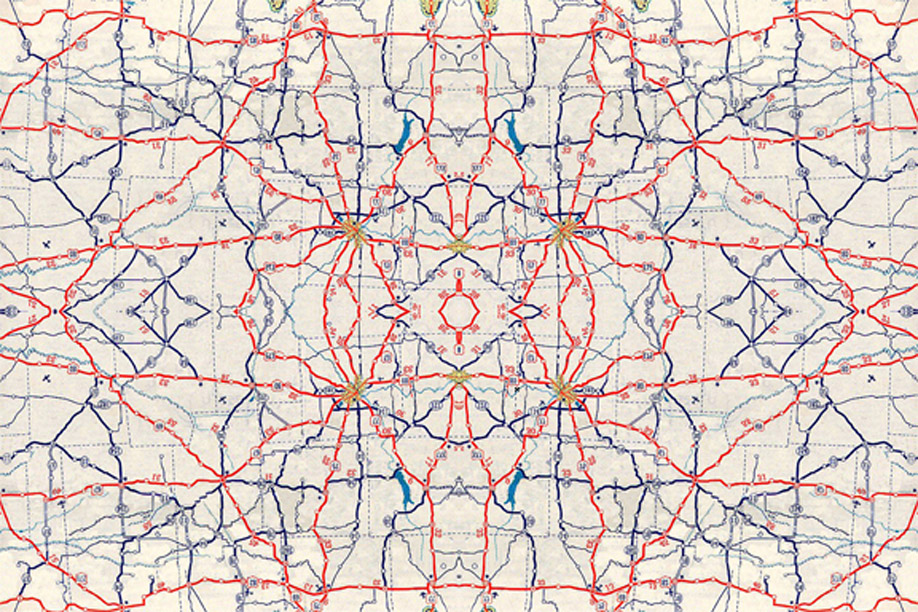 digital print, 32" x 48", included in group exhibition, road trip, at work-detroit.

---
cage, 2013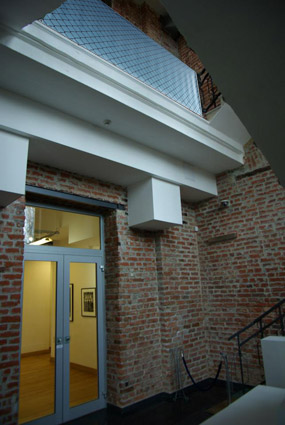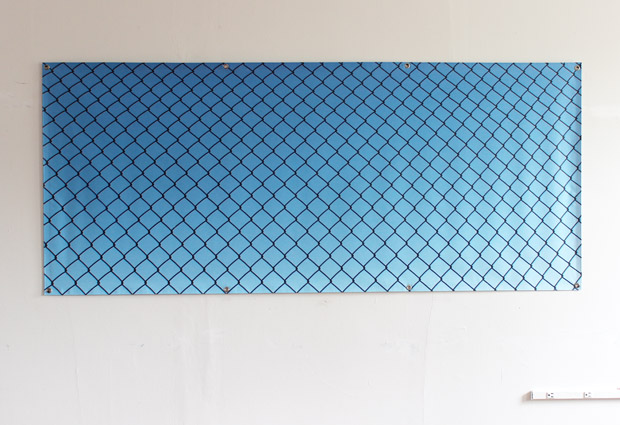 digital print on vinyl, 36" x 84", included in the 7th water tower arts festival, samca, sofia, bulgaria.
---
erasure, 2013


acrylic paint on nine vhs tapes, adhesive.
---
somewhere between support and collapse, 2012-13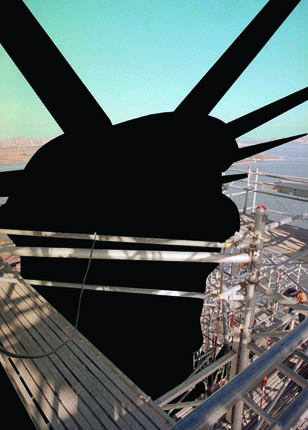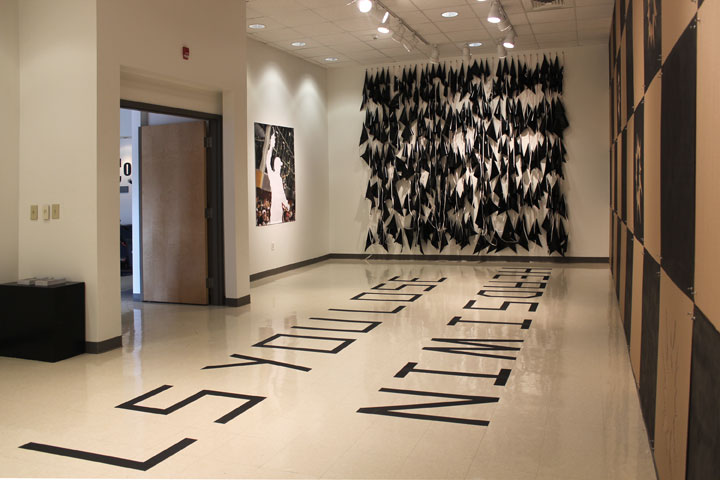 somewhere between support and collapse, commercially printed postcard, 5" x 7", installation view. all works 2012.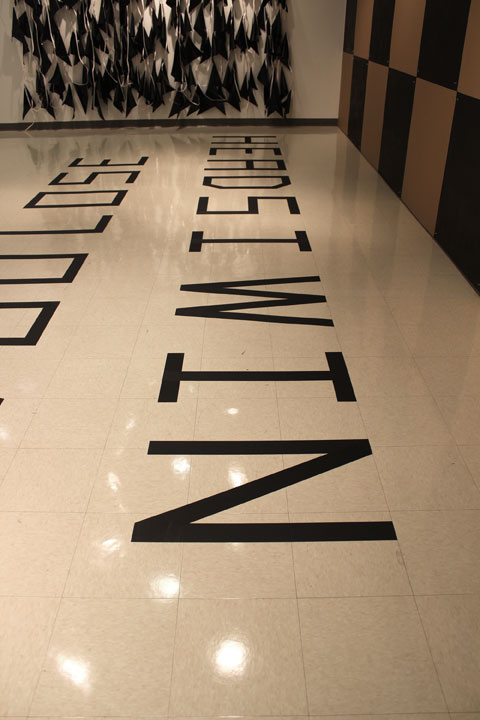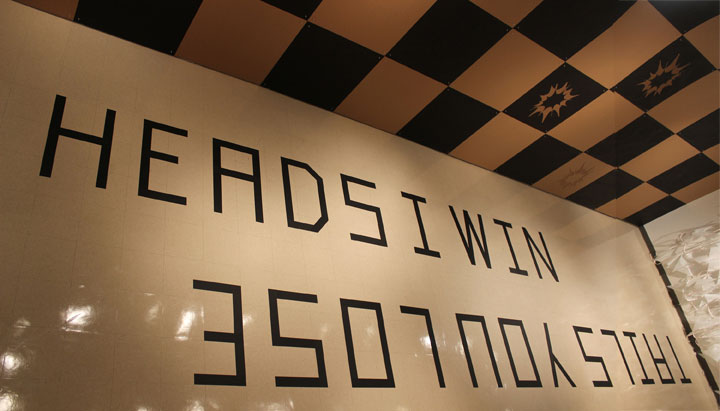 fool me twice, gaffers tape on floor, all work 2012.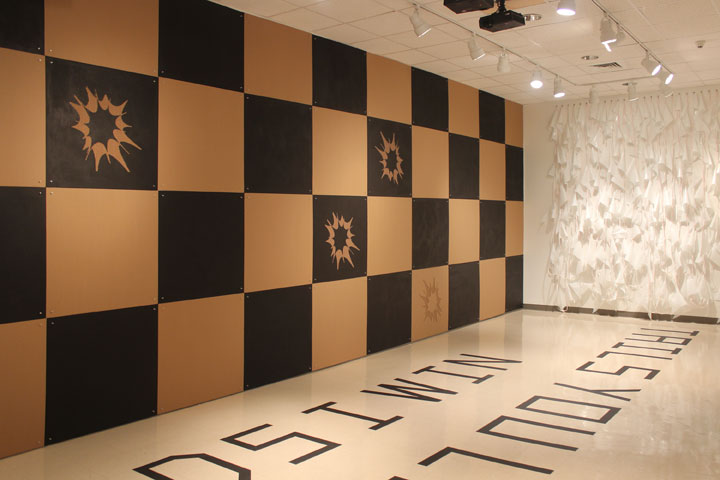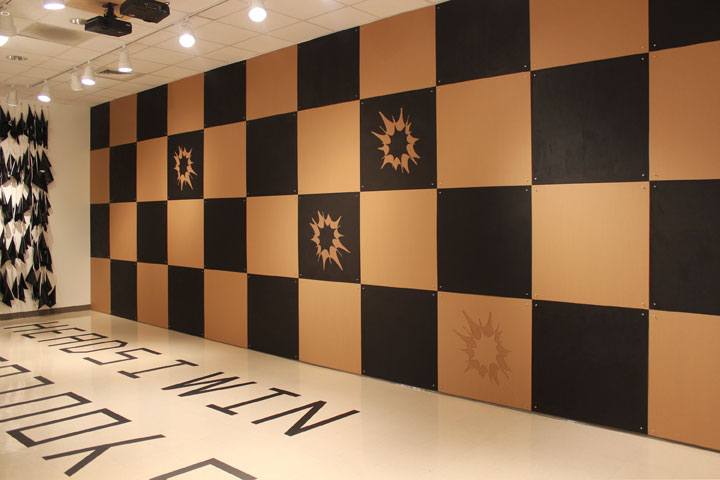 savior of the human race, acrylic on corrugated cardboard, peeled elements.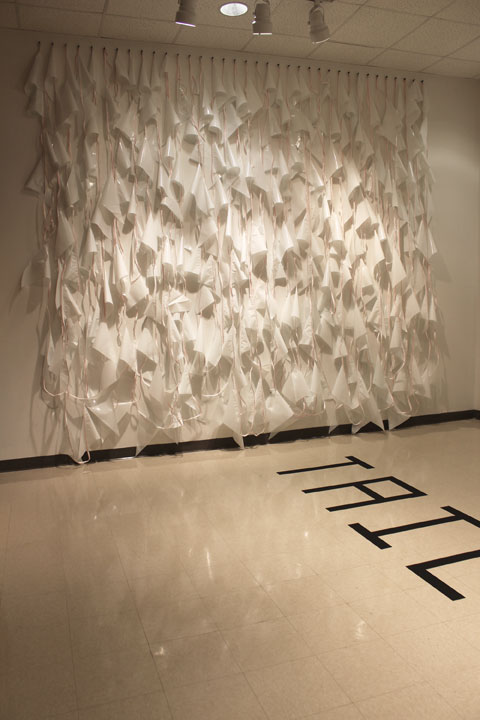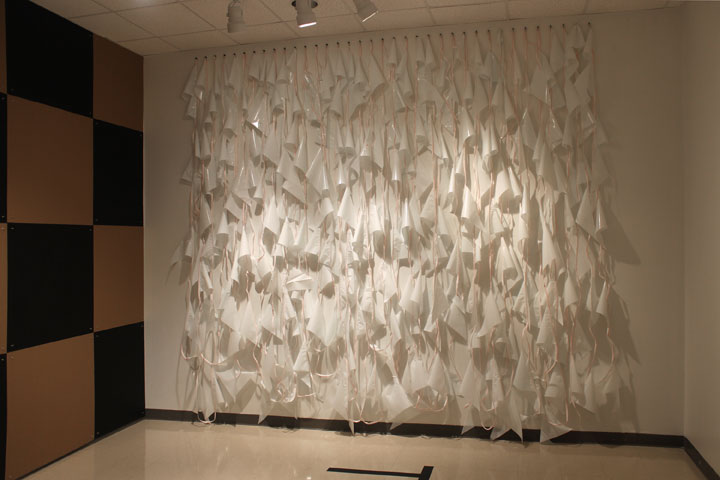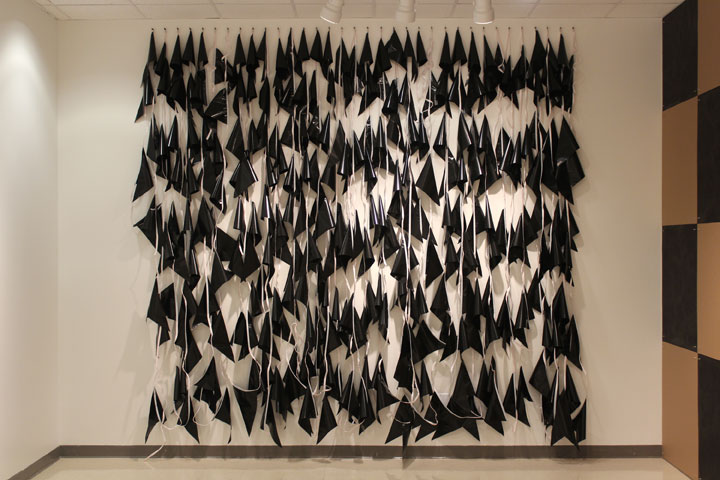 pros and cons, plastic pennants, two parts, opposite walls.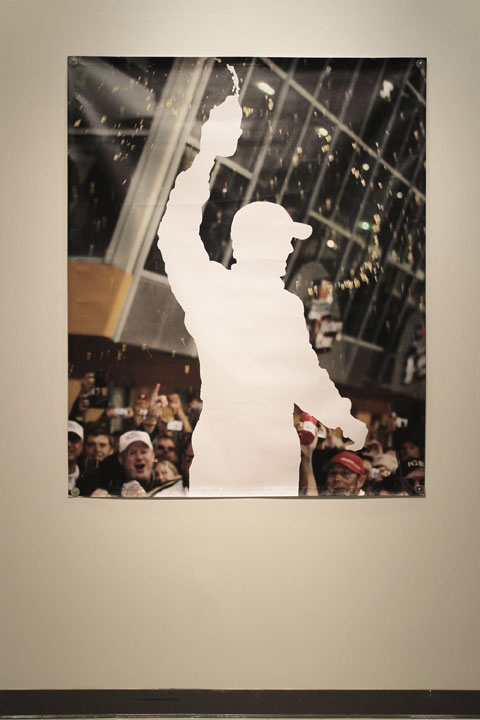 too close to call, digitally printed vinyl banners, two parts.



solo exhibition at arts west gallery, elon university, north carolina.
---
white and black, 2012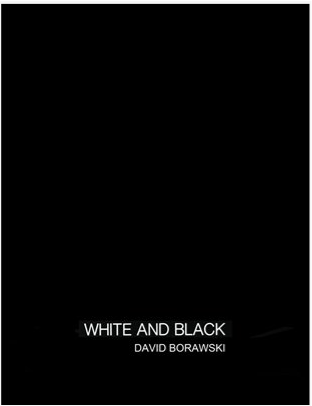 book project, available at www.magcloud.com. i have collected gallery exhibition ads from art magazines of the past 25 years that are only white text on a black field. no art in the art ad.
---
rebels without pause, 2012


acrylic paint on corrugated cardboard, text peeled. black and white photograph (still from the 2011 film 'black power mixtape').
---
laughing at the frozen rain, 2012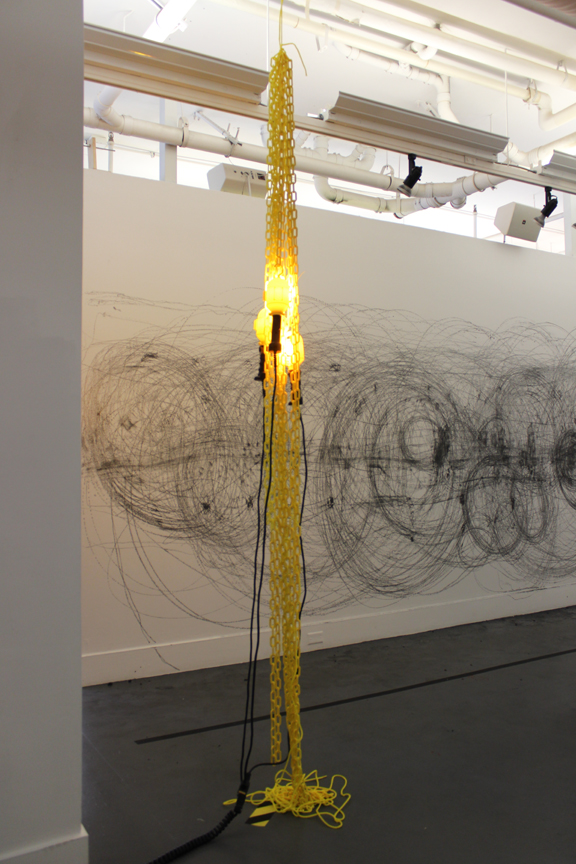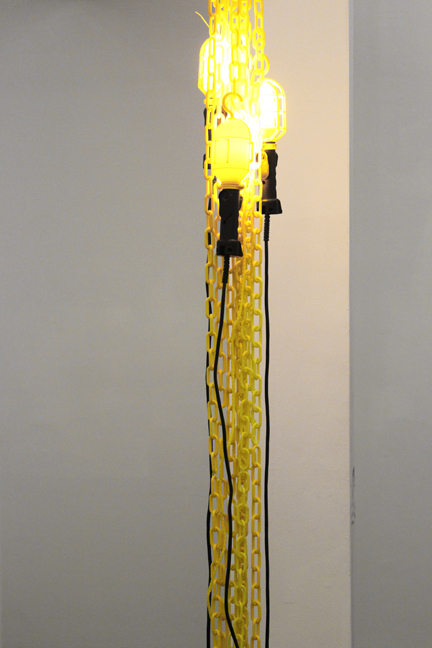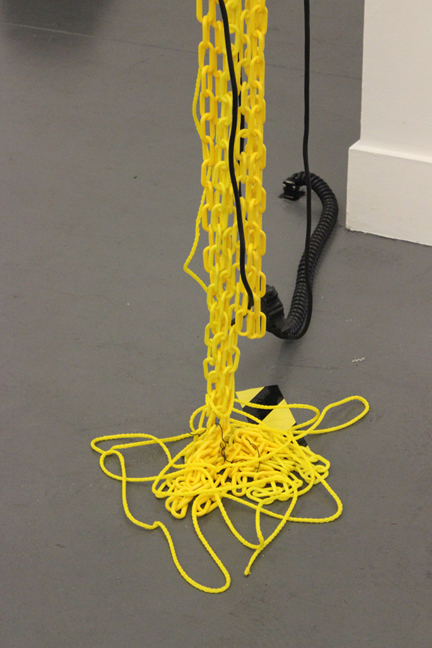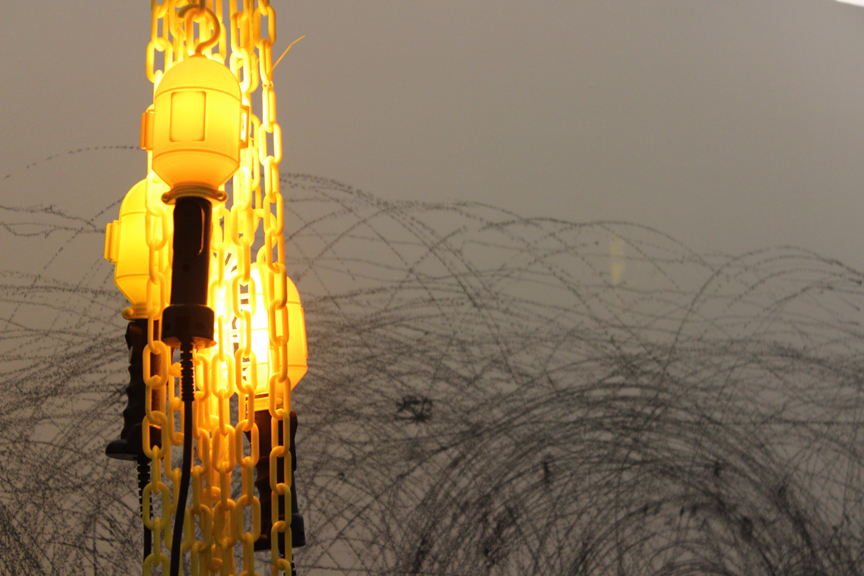 installation at artspace, new haven, for the exhibition 'illuminated universe'. plastic chain, nylon rope, utility lights and tape. the height adjusts to the ceiling height of the space.
---
allow me to retort, 2012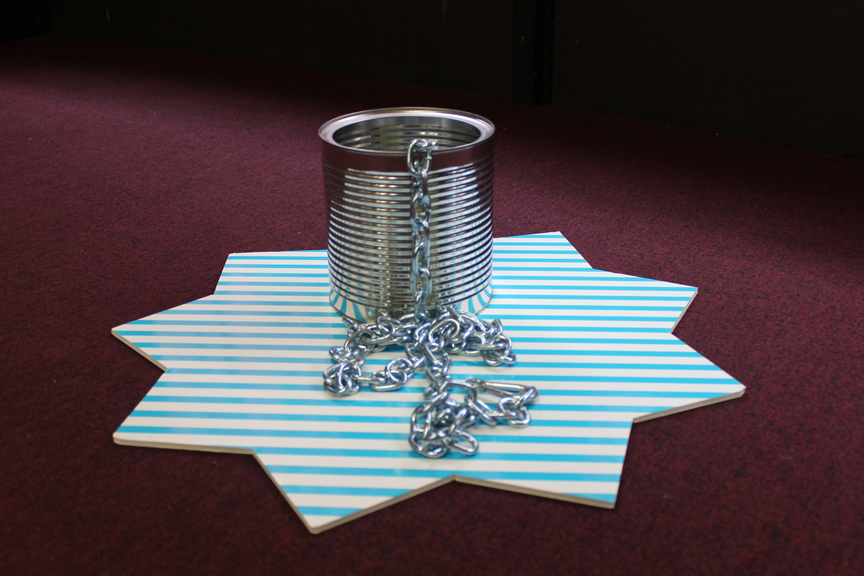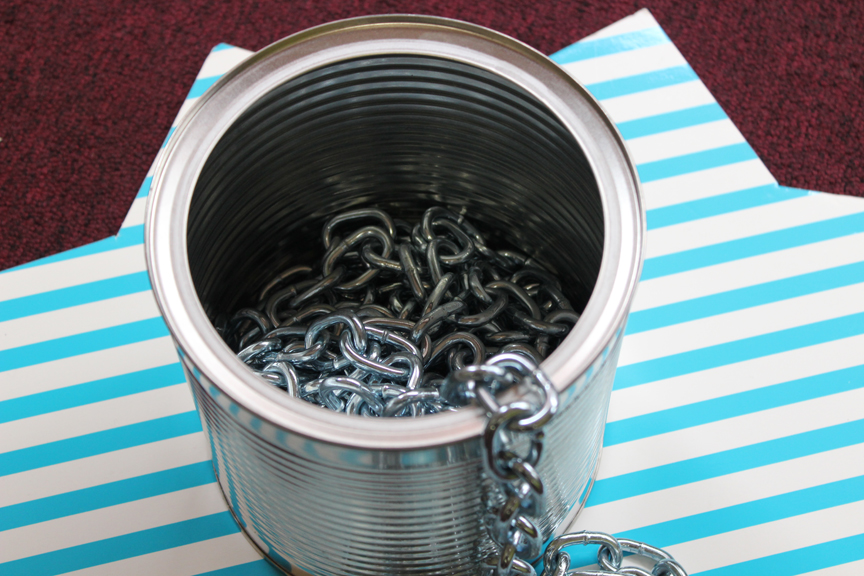 metal can and chain, carabiner clips, printed foam core. each day during the installation, the chain is pulled out of the can to eye level and dropped next to the can. at days end the chain is returned into the can.
---
addicted to winning, 2012



digital images on archival paper, triptych.
---
gaze retrained, ongoing


untitled (hobby horses)



untitled (generators)



untitled (water)



untitled (lava lamps)

found images from internet amateur porn sites, refocusing on background objects.
---
as above, ongoing

digital images on archival paper.
---

statement
i am inspired by the pivotal social and political events that have shaped our world. i make work that is a conceptually driven investigation of these ideas and their impact upon everyday life.
the work is presented in installations that combine multiple individual pieces (sculpture, video, photography, painting, drawing), arranged within the proscribed space to form provocative visual and intellectual layers.
some pieces may be revisited and revised within a new exhibitiion. the original subtext is brought into the mix and then reacts to the new arrangement.
the pieces employ suggestive titles and visual references, (rock and roll song lyrics, sexual inuendo, art history, industrial design), which draw upon sub/conscious nostalgia as a means of stimulating multiple readings. positioning the work within this cognitive framework allows for it to reflect on current and historical events from several different perspectives.